Flareup feared in South China Sea due to power vacuum in U.S.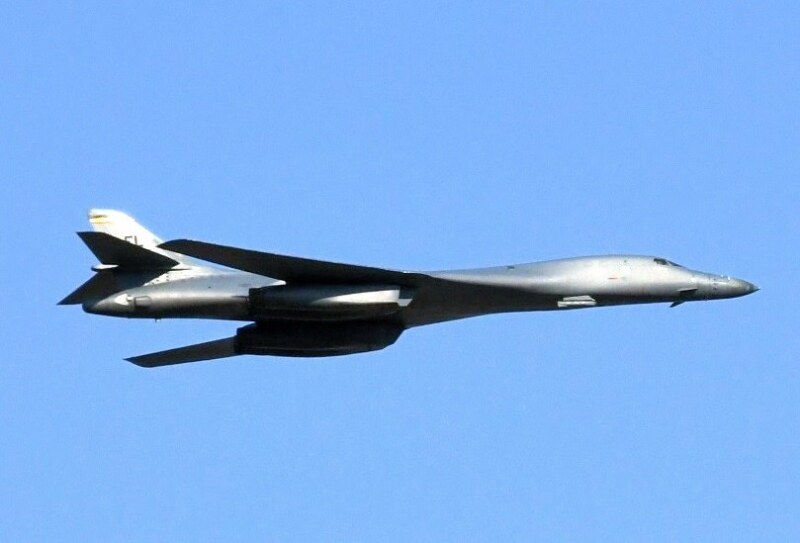 Around the time Joe Biden was giving his victory speech in Delaware as U.S. president-elect on Nov. 8, two B-1B strategic bombers took off from Andersen U.S. Air Force Base in Guam and set a course for the South China Sea.
The aircraft subsequently flew over the Bashi Channel between Y'Ami Island in the Philippines and Taiwan's Orchid Island, then cut across the South China Sea from north to south, according to an official with U.S. Forces in Japan.
"The United States conducted this operation to warn China not to take any provocative action against the United States and its allies during this political transition period," a White House official told The Asahi Shimbun via video conference.
There were fears of a prolonged power vacuum in the United States after President Donald Trump contested the election outcome, which officials feared could affect the balance of power between U.S. and Chinese armed forces deployed in the region.
ALARMING PRECEDENCE
U.S. officials had reason to be alarmed, given that four months after the U.S. presidential election of 2000 a Chinese fighter jet collided with a U.S. reconnaissance aircraft over the South China Sea.
At the time, the United States was embroiled in a voter recount issue that was settled 36 days after voting day when Al Gore was forced to concede to George W. Bush despite having won a majority of votes.
---
The Asahi Shimbun